LW Yarnold Ltd - Zetor Tractor Dealer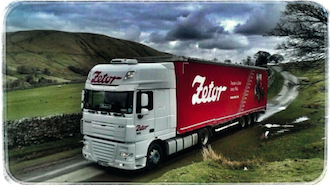 Zetor Roadshow 2015
Thankyou to everyone that joined us on the 27th April for our 2nd Zetor Roadshow. Picture album to follow shortly!

LW Yarnold Ltd are the official Zetor Dealer for Worcestershire, Herefordshire, Gloucestershire and South Shropshire. We are based near Clifton Upon Teme, approximately 12 miles west of Worcester city centre. We are also dealers of Teagle, Fraser MuckMaster spreaders, Duncan machinery, Albutt Handling Equipment, Rozmital Grassland Equipment, Carre Prairial machine, Metal Fach equipment, QuickBuild containers and Precision GPS guidance systems.
NEWS: We have recently become the main holding depot for Zetor UK and therefore we currently have the largest showroom of Zetor tractors in the whole of the United Kingdom, so come along and take a look at the latest models! Our address and contact details can be found at the bottom of the page.
Looking for something to do? Read our 'Zetor History' section or take a look through our Zetor Tractors at Work pictures